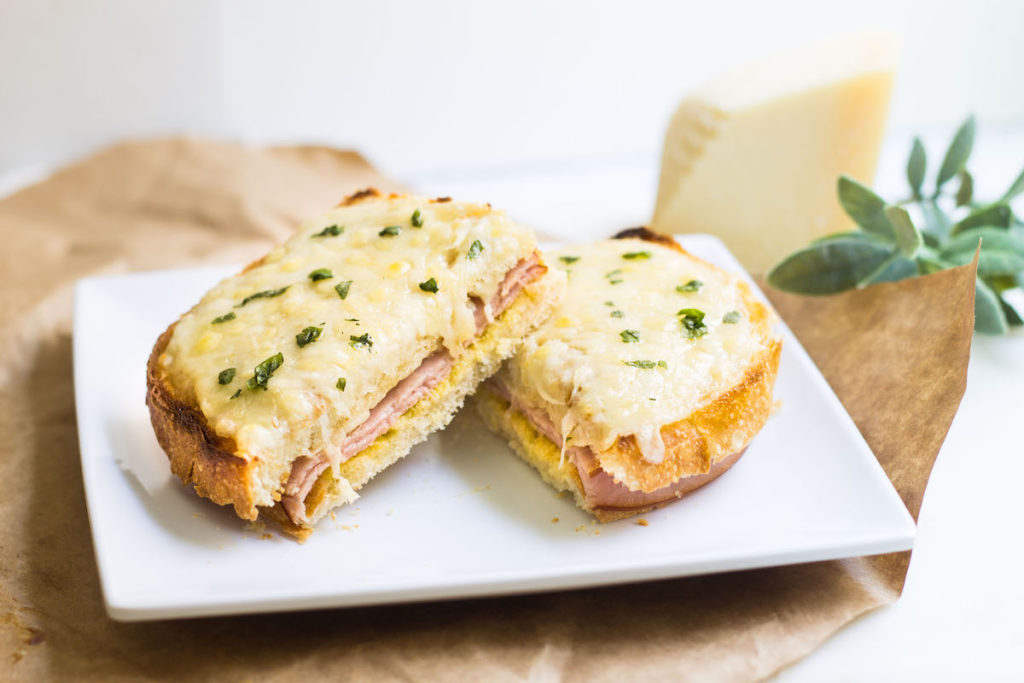 While there are plenty of different types of commercially baked breads that can be purchased at supermarkets these days, there's nothing quite so delightful as a fresh, French baguette from a bakery. These long, thin loaves of bread usually feature a crispy exterior crust, and a slightly fluffy, chewy crumb, or interior. Whether it's for breakfast, lunch or dinner, French baguettes always taste great.

One of the best ways to enjoy a French baguette is to slice it into thin rounds and top the pieces with butter and/or fruit preserves. A favorite snack for many people is a French baguette served with cheeses and apple or cantaloupe slices. These tasty loaves also make a great platform for a top-rate garlic bread.

Peanut butter and jelly served on sliced French baguette rounds is a tasty treat for people of all ages. Open-faced sandwiches, such as roast beef or turkey with gravy, taste better than ever when they are made with French baguettes. For many people, French bread pizzas made with French baguettes are just as good as restaurant-made pizza pies. By simply splitting a baguette and topping the halves with tomato sauce, cheese and one's favorite toppings, a person can quickly create a flavorful, well-textured pie.

French baguettes are just the right type of bread to use when making sandwiches for a family dinner or party. Long baguette loaves can be split along their length, then stuffed with an assortment of proteins, vegetables and cheeses. The long baguette can then be cut into smaller pieces, which are held together with the use of toothpicks inserted through the top of the loaf.

A french baguette loaf is often the bread of choice when people order panini sandwiches at bakeries and restaurants. When honey ham, Swiss cheese and mushrooms, or roasted turkey breast with stuffing and cranberry mayo are grilled in a baguette, the results are always delicious. Not only do baguette panini sandwiches taste good, but their unique texture produces a particularly excellent sandwich.

Traditional-style French baguette dough usually contains only four ingredients; flour, water, yeast and salt. Known as a 'wet' dough, baguette dough contains no shortening, and needs very little kneading. One of the secrets to producing a satisfying French baguette is to have a pan of steaming water present in the bottom of the oven while the bread is baking.

When the crust on a French baguette becomes too hard, the loaf can still easily be saved. For a softer crust, a hard baguette can be lightly soaked with water, then wrapped in aluminum foil. The wrapped bread should then be briefly heated in an oven set at low temperature.

Synonymous with French cuisine, the French baguette is a celebrated type of bread that is popular with diners everywhere. This type of bread is so popular in France that there are now baguette vending machines that are located there. It's good to know that these delicious loaves of bread can regularly be found at bakeries around the world.
Related Posts