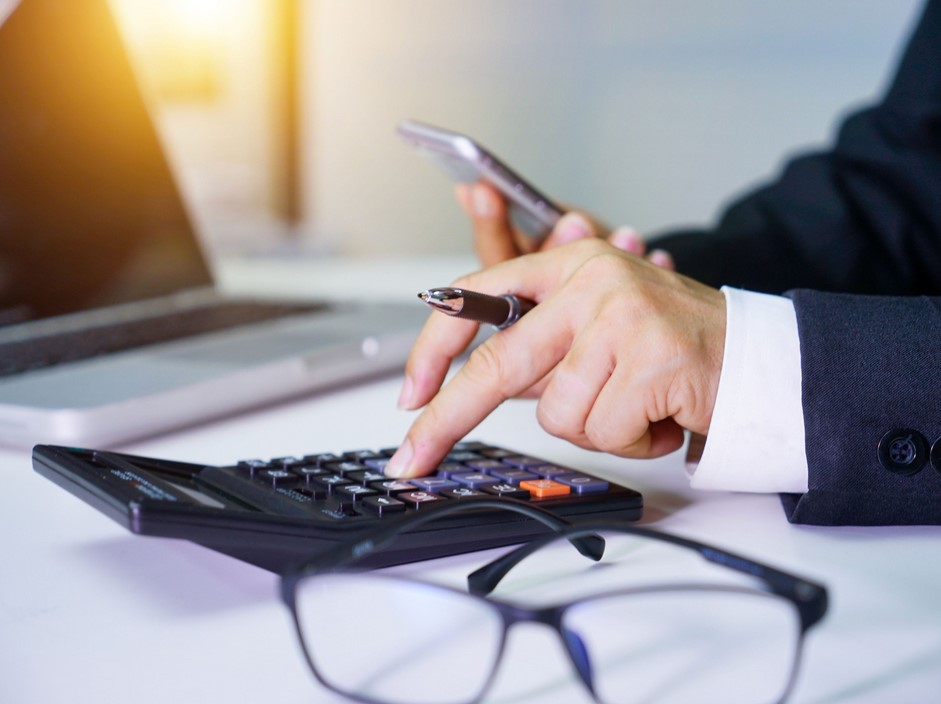 Maintaining a business is, in fact, more difficult than starting it, especially during a recession where demand is falling and the price of goods is rising. Of course, it is not easy to survive and be immune to the impact of the economic downturn. The causes of recession are very diverse and their effects are chain.
The impact of the recession, in particular, is being felt by small and medium-sized business owners. Apart from their low capital, most SME (Small and Medium Enterprises) traders are beginners. Actually, there is no need to panic when facing these changes. Here are some things you can do that will help you survive and succeed through the great resignation caused by the economic recession:
1. Commit to Making steps that will Increase Business
It's not a time to get emotional, but a time to decide whether to make a move during a recession, hold on for the continuation of life or quit. When fear strikes, many small business owners want to take their ball and go on the sidelines. However, if you want to win during a recession you have to decide now that you are going to stay in the game and play some serious games.
2. Change Brand Position
Before giving up, think about how to change your brand's position to survive in the future.
How can turning a product turn it into a need rather than a want?
How can you shift customers so they can sell to those who are isolated from the effects of the recession?
How can you create a low-cost service or product option that will allow you to continue selling even when people can't afford to shop like they used to?
3. Manage Finance
Build an emergency reserve fund as much as possible and start setting aside money to invest when the business closes and sells existing inventory. Advertising costs will drop once the recession has a major impact, which means there can be opportunities to take advantage of lower costs than before. To take advantage of all that, contact the CFO and make a plan.
4. Evaluating the marketing system
In times of recession, you should focus on increasing sales by using the right and frugal marketing. One of them is marketing via the internet, whereby utilizing technology, marketing will be more widespread, fast, and cheap. Technology-based marketing systems can also increase the effectiveness of advertising and reduce costs in conventional advertising methods.
5. Reduce or pay off excess debt
During a recession, it means that you have to be prepared for a decrease in public demand, which will result in reduced profits that may be obtained. For that, as much as possible reduce debt or focus on paying debts. Eliminate debt burdens such as credit cards or arrears on installment payments or purchases. Of course, you don't want to add to the ugliness of a recession with arrears on debt, do you?
6. Limit stock purchases
Limiting stock can help save money on stock. Too much stock during a recession will only reduce the optimal funds available for other parts of the business, for example for labor financing or marketing. For that, you must be careful in providing stock items.
7. Doing the business budget recording
Financial statements are the main indicator of business, both in recession and non-recession times. With detailed financial reports, you will be able to track profitability down to cash flow and expense details. This financial report can be done per one business period, be it monthly, weekly, or daily. The indicators in the financial statements can show the possibility of cost overruns that occur in one part of the business where these costs do not contribute to business development. You can also more easily focus on products or services that are more profitable.
8. Avoid ineffective promotions
Ineffective promotion is a promotion that does not bring profit. If you give away the product for free and you don't see an increase in sales, then the promotion is only hurting you. Or maybe you give a discount, but the discount does not attract buyers. You can try to compete through other aspects such as service or quality of products or services offered. In other words, in times of recession one should focus more on competitive advantage. Use that weakness as a weapon to beat big businesses in times of recession.
9. Reduce inventory and additional costs
While it's not very expensive, stocking up on inventory properly can save you money. For example, you can look for goods whose value is relatively stable which even during a recession, the goods will not decrease in value. The inventory can be cashed in if the recession has a very bad impact on the business's financial condition.
10. Focus on quality in times of recession
Businesses that offer quality products or services are the characteristics of businesses that can survive a recession. In the long run, quality is what will attract a business, no matter what the economic conditions in the country are.
11. Think about Who to Hire
Highly qualified people will lose their jobs, looking for work. So decide who to hire now so be ready to make a bid when you find the right person. Human resources are the main factor for business continuity, with trained human resources, you can maintain high productivity so that the production process is always smooth. In addition, with a trained workforce, the services that will be provided to customers will be more guaranteed. Satisfactory service can support business continuity.
12. Sell ​​as much as possible, according to ability
For future investment, one must sell. By continuing to play the offer until the products offered have been sold, don't stop. It's time to go ahead and sell what you want.
Many people talk about the economic downturn and give up easily. But some decided not to stick around and played harder and smarter than before. Those people will win during the recession and prepare to thrive long after the recession is over.
13. Using the Services of a Business Consultant
Being a successful businessman is not a very easy thing to achieve. Because, a businessman must be able to conquer the various challenges that come his way. Starting from selling price wars, customers starting to run to competitors, to economic disturbances such as recession and economic crisis.
That is why a businessman is required to be able to face these challenges so that the business he starts does not go out of business or lose money. Even though it is not easy, it turns out that business people can do various ways to make their business run well even though there will definitely be challenges that come their way. Like having a strategy and careful planning so that the business can run according to the target.
In addition, business people can also conduct training that can improve the skills of the human resources in the company. However, if all of these things are thought of together, it will put a lot of pressure on the business conditions. Therefore, it is time for the business to use the services of a business advisor so that the business that is being run can run well.
Business advisors play the role of strategists who work with clients and prospective client companies to help with financial planning, marketing, and even development. A business advisor here provides services in researching areas where there is the greatest business need for which clients and prospective clients will aim. Business advisors can help clients to solve business problems or bridge limitations in the knowledge and business skills of clients and prospective clients.
A business consultant is a person who acts as a business advisor. Usually, business consultants are carried out by people who are experts in the field of business and professionals. Thus, business consultants have the main task of providing direction and advice to business people. And also provide solutions to problems in business that are being undertaken by business people. So, business people who use the services of a business consultant can discuss plans and decisions like what to do so that the business or company can develop and advance from various aspects.
With a business advisor, businesses can focus more on achieving targets and resolving internal conflicts when they occur. In addition, it can also be used as an advisor and decision-maker if the business or business being pioneered is faced with something that cannot be overcome.
Related Posts