Sportfishing yachts blend angling excitement with open-water cruising, and American shipbuilders like Hatteras and Viking Yachts lead the way. With over 60 years of experience, Hatteras was inspired by Willis Slane's drive for a yacht strong enough for Cape Hatteras' waters. The yard's innovations, including the first 41-foot fibreglass sportfishing yacht, have become industry standards. Viking Yachts, founded by the Healey brothers in 1964, evolved from crafting wooden yachts to leading in semi-custom fibreglass yacht production—their Viking 33 Convertible revolutionised sportfishing designs. Together, Hatteras and Viking stand as a testament to America's excellence in sportfishing yacht craftsmanship. Here, we share our selection of three of the finest sports fishing yachts from Hatteras and Viking Yachts currently for sale with TWW Yachts. 
TRUE XII | Hatteras | 21.34m | 2003/2023 | $1,242,000 USD
A stunning sportfish yacht from Hatteras, the 21.34m TRUE XII was delivered to her original owners in 2003 and underwent a meticulous refit in 2023, which saw extensive work carried out to her interiors and exteriors. True to Hatteras' reputation, she beautifully melds luxury with angling functionality. Her interior layout, accentuated by recent upgrades like new bedding and an enhanced galley, ensures optimal space and comfort, ideal for extended sea excursions. TRUE XII can accommodate up to eight guests in four staterooms, each with its own ensuite bathroom. Additionally, her cockpit is adorned with a custom fighting chair, emphasising her sportfishing pedigree. Her performance is exemplary, as she is powered by twin MTU/Detroit Diesel engines, with a cruising speed of 27 knots and a top speed of 31 knots. Following her recent refit, incorporating state-of-the-art GARMIN technology and plush interior refurbishments, she is poised to deliver unmatched experiences to her new owner.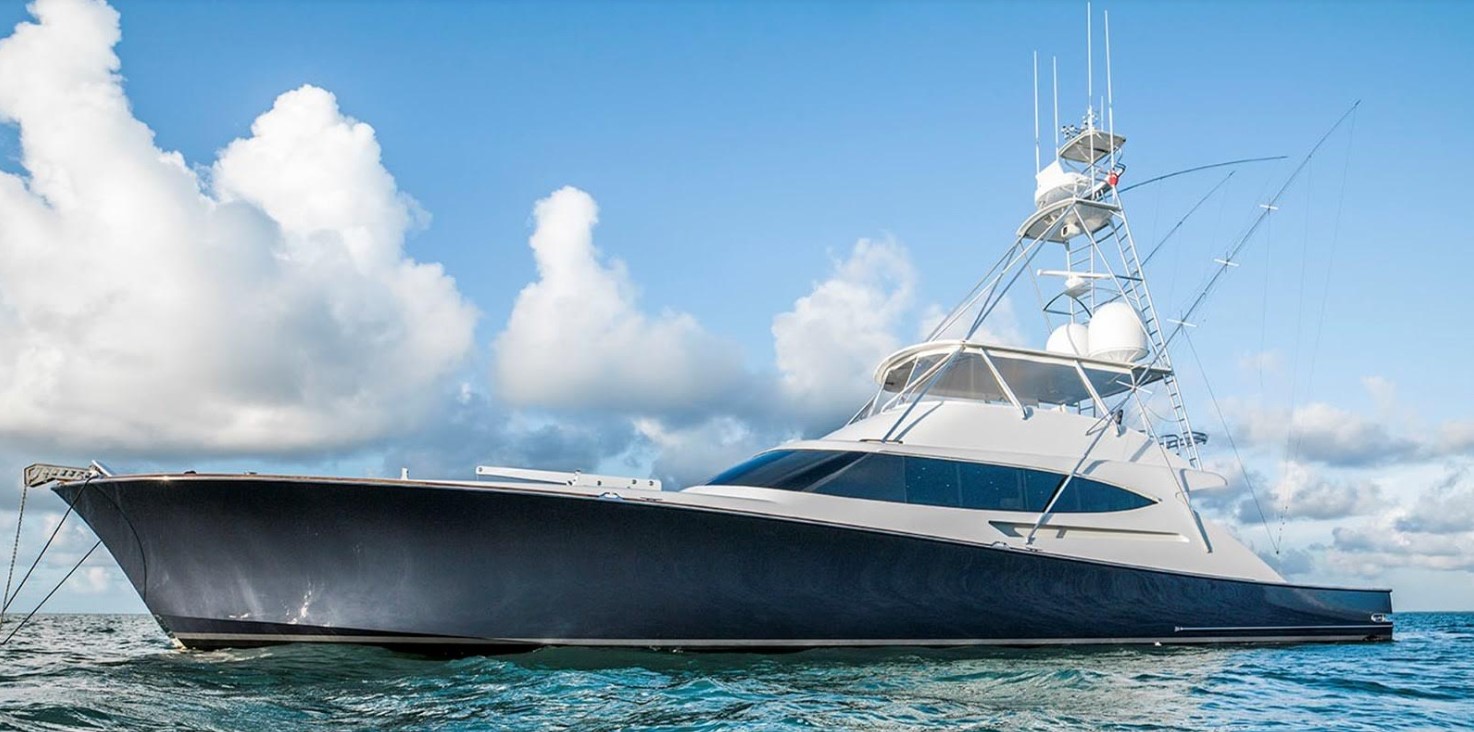 Spherefish | Hatteras | 26.21m | 2002/2020 | €1,650,000
Another magnificent sportfish yacht from the renowned American shipyard Hatteras, the 26.21 metres Spherefish was built and delivered to her original owners in 2002 and last refitted to modern standards in 2020. Featuring a GRP hull and superstructure, her planing design ensures she offers outstanding speed and efficiency. Her exterior styling and interior design is the work of Jack Hargrave and features traditional materials such as teak and high-gloss cherry wood throughout. Able to accommodate up to eight guests in four cabins, this includes a VIP cabin with an elegant ensuite bathroom. Powered by MTU 16V-2000 engines, she achieves a cruising speed of 20 knots and a top speed of 24 knots, with a range of 1,850 nautical miles. Spherefish is an epitome of Hatteras craftsmanship, awaiting her discerning new owner.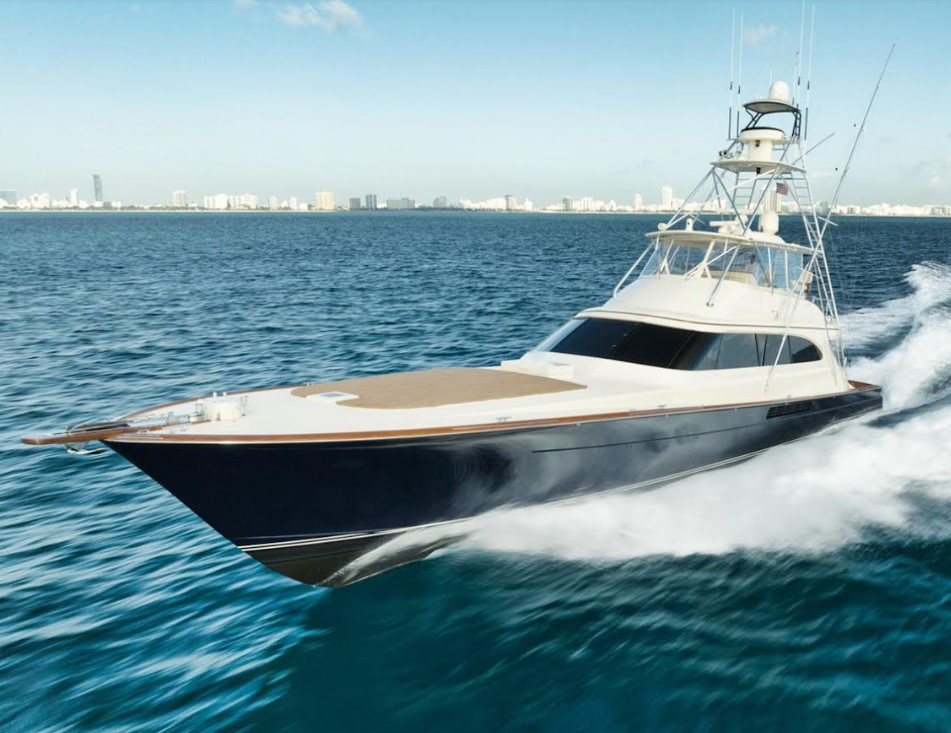 Auspicious | Viking Yachts | 24.54m | 2017 | $6,595,000
The 24.54m Auspicious was built by Viking Yachts and delivered to her original owners in 2017. Built with a GRP hull and superstructure, her exterior and interior design reflects Viking Yachts' commitment to both comfort and functionality. One of the few Viking 80 EBs with Humphree interceptors installed during construction, she offers increased performance. Notably, her 1.52-metre draft allows for versatile navigation, especially in shallow waters, making her ideal for fishing. Auspicious offers accommodation for up to eight guests across four staterooms, ensuring she is ideal for longer trips out on the open waters. Recent upgrades include a 360-degree Furuno Omni Sonar and an advanced Garmin electronics suite. Powered by twin MTU V16 2000 engines, she has a cruising speed of 30 knots, with the capability to reach 40 knots.
Related Posts