There are times in life when you find the strength you never thought you had. Having to say goodbye to a loved one, seeing the changes a body undergoes as it ages, or losing mobility and independence can elicit the human spirit's hidden strength to endure hardship and remain faithful with light and love. Yoga for seniors is the lifeline that unites them with that power within and makes them embrace and explore their soul's incredible power. To understand what I'm trying to tell you, let us read a short account told by 58-year-old Joe Dailey.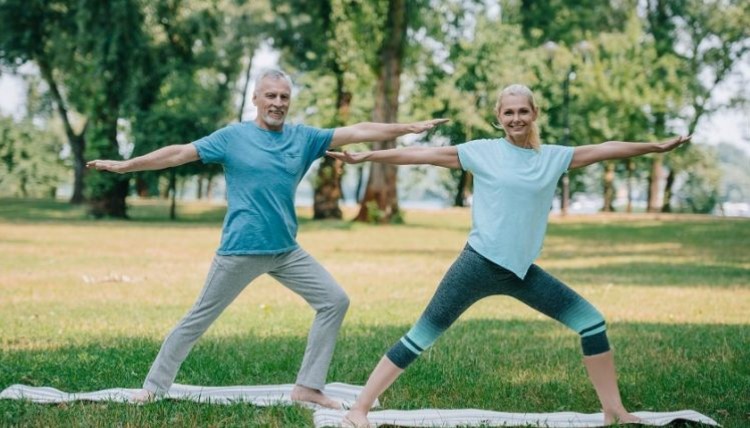 How Yoga Changed Joe Dailey's Life
Joe Dailey's life took an irrevocable turn in 2002 when he was 38 years old. The Father of two teenage boys, a competitive runner and also a construction manager, was paralyzed from the chest down in a near-fatal car accident. Joe spent one month in intensive care, nine months in rehabilitation, and almost two and a half years breathing through a tracheostomy tube. The loss of his physical ability was hard for him, and he would feel a pang of grief when he saw runners out in the sun. So in 2006, despite not being able to move his legs, he sought an activity he could do. Luckily, he found an adaptive yoga class taught by paraplegic Iyengar Yoga teacher Matt Sanford at a local rehab center.
Joe was happy from the first class. Sanford instructed the students to get on the floor, and the four-class assistants helped Joe get out of his chair and place him on a mat. "When I got on the floor, I felt connected again," he says. "I don't know any other way to describe it. The able-bodied walk on the earth every day, touching the ground. A person in a wheelchair is always hovering above it."
Joe began to regain a sense of whole-body awareness that he'd thought he'd lost forever after doing yoga weekly. Somehow, it worked. He realized he could push his feet into the floor or the foot pedals of his wheelchair. His body confidence has improved so much because of this awareness that he can now transfer himself from his chair to his bed without any assistance, making him more independent." After my accident, I thought I'd lost that feeling for good. But in Yoga, I've found it again."
Can a 70-Year-Old Do Yoga?
It doesn't matter if you feel depressed, use a wheelchair or are 70 years old with limited mobility. Yoga, the ancient physical discipline in the world, can heal you. You may say the poses seem too difficult for someone your age, and you can no longer benefit from the healing power of Yoga. What if I tell you it's possible to reap the benefits of Yoga at any age? Yoga can be an excellent option for seniors looking for a safe, effective way to improve their physical and overall well-being. It can benefit older adults in many ways, from greater flexibility and improved balance to improved sleep and lower stress.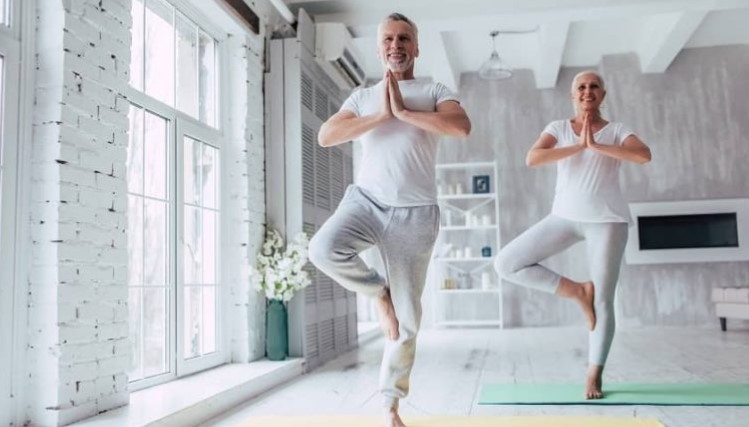 Why Should Seniors Do Yoga?
Now, let's broaden our minds, think differently, and see some of the untold benefits of Yoga for seniors.
Strengthening Bones
 As we age, our bodies lose bone mass and density, which results in osteoporosis. Therefore, Yoga can be beneficial for people with osteoporosis. It can increase bone density if done consistently and correctly.
Reducing Stress
Yoga can help you release tension in your body, particularly in your shoulders and upper back. It can also help alleviate the stress associated with hypertension, reducing the need for daily medication. Additionally, Yoga reduces anxiety, lowers your heart rate and blood pressure, and makes breathing easier.
Improving Sleeping Habits
Due to the relaxing effects of Yoga, many seniors report sleeping longer and more soundly. One explanation for better sleep quality in Yoga practitioners may be that Yoga exercises involve stretching and relaxing muscles. Consequently, it causes significant physical and mental exertion and results in less sleep latency, more deep sleep, reduced sleep disruptions, and better sleep efficiency.
Enhancing Balance, Flexibility, and Mobility
Slow, measured movements involved with yoga poses can improve your balance and mobility, which also help you avoid falling. Falling is a major concern for seniors, so Yoga can help them improve their mobility to get around more efficiently and safely.
Decreasing the Risk of Depression
Yoga boosts your mood. Its combination of movement, breath, and meditation promotes well-being. Plus, you'll stay socially active, too, since it's a great idea to do Yoga in a class setting with others.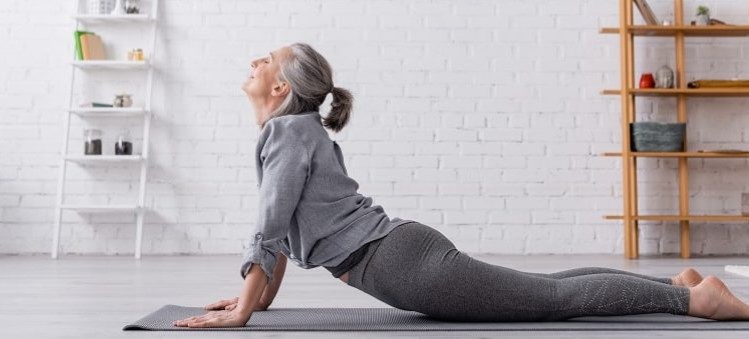 Alleviating Aches and Pains
Even if you have limited mobility, Yoga can relieve the pains associated with aging. In addition to teaching you how to breathe and relax through chronic pain, Yoga can benefit those suffering from osteoarthritis.
Slowing Down the Process of Ageing
Aging may seem inevitable, but Yoga may be able to delay the process and help us age gracefully. There was a study on cellular aging and stress biomarkers before and after a 12-week yoga program. It showed that Yoga slowed down the appearance of cellular aging markers and inflammation markers.
Final Words
Yoga is a mind-body exercise involving stretching, strengthening postures, deep breathing, and relaxation. Since One can easily adapt and modify the poses (called asanas), it is safe for all fitness levels or abilities. And Remember: You can start practicing yoga at any age. However, be sure to consult your physician before beginning.

Related Posts