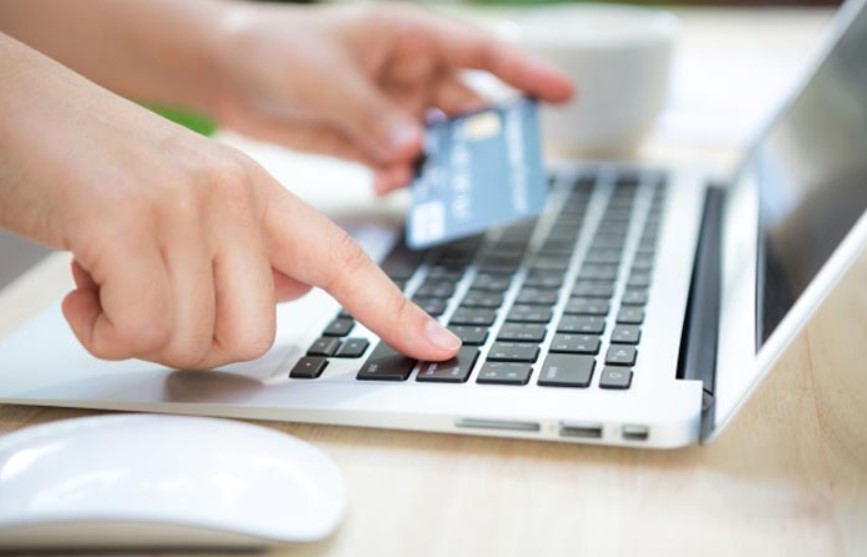 Financial difficulties are normal, but that doesn't mean life stops. I know it sounds counterintuitive, but a vacation is probably what you need in such times to reflect, re-strategize, and come back reenergized to take the necessary action to better your financial situation. Did you know that even with bad credit, you can still go for a vacation in your dream destination—fully paid for, I must add. Yes, you read right. You can get a book now pay later vacation without a credit check. With such a deal, your dream vacation is no longer a dream but something that's waiting for you to act upon it.
If a shoestring budget is standing between you and a relaxing time, you still have plenty of ways to explore the world as you want it –without breaking the bank.  You can get a buy now pay later flights, vacation, or any travel you want, whether for leisure or business, extended holiday, or just a short getaway.  Likewise, if you have a flight that you cannot miss or an emergency that requires quick action, don't let your budgetary or financial situation at the moment bar you from participating in it.  If we have stirred your curiosity, stick around until the end to find out how you, too, could be a beneficiary of this fantastic facility.
What is a book now pay later vacations and flights?
A book now and pay later facility allows you to book for your travel or vacation without having to fork out the whole cost upfront as a flexible financing option. It means that you can secure your slot for that vacation you want or the travel you can't miss. A book now pay later option on a flight or holiday allows you to plan your revel and vacation in advance and have it settled before you have to travel. This way, you can take advantage of low season rates, promotions, and offers, among other deals, offered to get to your destination. What's better is that you get to choose what payment plan works for you. For example, if you are stuck financially, you can choose between weekly, bi-weekly, or monthly installments to pay for your travel—depending on which is comfortable for you.
Reasons to take a book now pay later option.
Besides taking advantage of offers, promotions, and other deals, booking now and paying later for your vacation or travel allows you to go for your trip even with bad credit. At Trip support, we never need upfront documentation to check your credit score. Once you make your request for financing and make a commitment towards paying for your vacation, you can start preparing your big family to enjoy your trip.  All book now pays later vacations or flights have a 100% approval rate so whichever destination you want to head off to, it is simply a matter of you deciding.
If you have had to take multiple layovers, signed up for fare alerts, missed them, or need to be somewhere urgent, you will be glad about the book now pay later options.  You don't have to delay your travel plans or give up on the trip of your life because of transport issues. Since you can take travel now pay later no credit check option, you can be where you want to be when you want to be there.
How does book now pay later payments work?
To set yourself up for the holiday you want, begin by searching for the holiday destination you want, the flights you want to take, and assess if they fit within the budget range you are comfortable paying for. Once you iron out these details, make your financing request, and Tripsupport will assess things like payment duration and budget before approving your travel/vacation. Once your request is approved, you will get a payment plan based on your selected payment plan and the amount requested. While most people will opt for bi-weekly and weekly payments, you can choose to go for a monthly payment scheme if your travel is far ahead on the horizon.  Once you make your request, you can rest assured of your trip because there is no credit score check—the only requirement is that you commit to paying for your travel and that your details match. Tripsupport will charge a service charge on top of your ticket /vacation price to facilitate your trip. But not to worry, if you settle your book now, pay later facility within the time stipulated, you may not have to pay for the interest expense.
Why is book now pay later is better than a credit card debt?
While most people who cannot afford a trip will put it on a credit card, it is frankly not the best decision to make. Consider this; if you had to split the cost to a deposit and credit card, you would already be pilling costs on an already expensive flight/ vacation. This is beside the fact that you automatically disqualify yourself from many promotions and rewards schemes unless they are specifically meant for people who pay via credit cards when you pay via a credit card.  When you opt for a book now pay later deal, you can take advantage of these offers, book your travel in the low season and make massive savings on what would otherwise have been an expensive trip.  The terms for credit are straightforward and simple because you don't need a credit check. Furthermore, you won't need a lot of back and forth with paperwork to have your trip/travel approved.  There are no hidden charges once you agree to a payment plan since everything is laid out to you before, and you also choose a financing plan that you will be comfortable with.
To sum up, it is clear that you don't need a credit check to have your dream vacation or life-changing travel opportunity approved. If you are interested in a vacation or travel, settle on one and ask Tripsupport to work their magic for you.  True to our name, Tripsupport will support your travel, no matter the reason, with a flexible approach to financing that will work for you.
Related Posts